The story of the legalization and subsequent rise of the porn industry in New York's Times Square from the early '70s through the mid '80s, exploring the rough-and-tumble world that existed there until the rise of HIV, the violence of the cocaine epidemic and the renewed real estate market ended the bawdy turbulence of the area.
Writing:
David Simon
George Pelecanos
Release Date:

2017-09-10

Views:

169

Country:

US

Language:

En

Runtime:

85
(S02E02) Previous Episode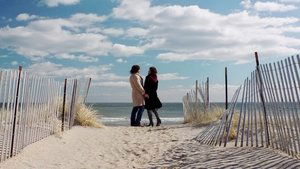 Aired On 2018-09-16
Confronted with the changing realities of prostitution and porn, C.C. doubles down on his assets, while fellow pimp Larry Brown eyes a new opportunity. Growing creatively frustrated, Candy turns to Genevieve Furie, a onetime porn director who's graduated to slasher films, for filmmaking advice. After a customer is mugged outside his bar, Paul is approached by Matty the Horse, a rival of Rudy's, who promises Paul the mob protection he deserves. Following a nostalgic road trip to Coney Island with Vincent, Abby attends a meeting of activists, and recognizes a familiar face from Times Square.
Next Episode (S02E03)
Airs On 2018-09-23
Lori envisions a sunny future in LA after attending the AFFA Erotica Awards with Harvey and Candy, who's looking to connect with west-coast producers who are willing to turn her fairy tale into reality. Paul and Kenneth approach Vincent about a loan for a new nightclub, free from mob ties. Goldman visits Alston's precinct to share the mayor's vision for cleaning up the Deuce. Frankie wins a hand of poker, but risks losing his job. Back in NYC, Ashley pushes her reform agenda on Abby, while trying to avoid C.C.. Larry Brown and Darlene learn a bitter lesson about supply and demand. Rudy sends a message to his rivals, but invites retaliation.